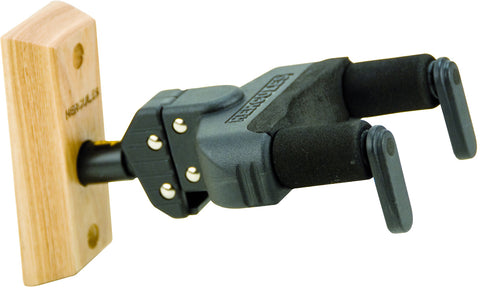 Hercules Guitar Hanger GSP38WB
DESCRIPTION:
The HERCULES Auto-Swivel Yoke Hanger GSP38WB rotates automatically to accommodate different shaped guitars or basses vertically and safely. It features an attractive wood base for home or studio use. 
FEATURES:
The Auto-Swivel Yoke with Auto Grip System allows for multi-angle adjustments while safely locking instrument in place.
Attractive Wood Base.
Specially Formulated Rubber Foam fully protects instrument at all contact points.
SPECS:
Arm Length: 105 mm (4.1")
Load Capacity: 7 kg (15.4 lbs.)
---